27 avril 2019
The basebaall is the principal sport before the surf.
It was believed that baseball was brought to Australia with American gold miners during the 1850s Victorian Gold Rush during their reist days. The first match interstate was organized on 1890 when the Victoria team confronted the south Australia.If you want to see the basball rules:http://www.mwbl.com.au/wp-content/uploads/2014/02/ABF-Baseball-Rules-6th-Edition-2012.pdf.
there is a national team,their is the champion of Oceania in 2007,when the new zealandwithdrew from the Oceania Baseball Championship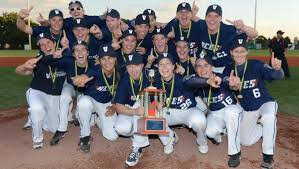 an australian team
We meet the australian Football star, Craid Foster and we asked a answer. we asked him how many match did he play, he played 29 match enter 1996 and 2000.we asked to when he born. He born on 15 april 1969 at Lismore in New South Wales. He wrote "Fozz on Football" ,in this book, is expalined the game in australia.Craig foster was a great person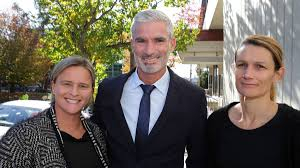 During our holidays,we have gone to darwin,it was a great city,it was located at the north of australia,at the side of Timor sea.Darwin is the capital of the north territory.We visited the royal flying doctor.
The royal flying doctor is an organization of recues on Australia. They help the aussies in the outback.They created a museum at the efiigy of the organization. Darwin is a beautifull city.
https://www.tripadvisor.fr/AttractionProductDetail-g255066-d14054079-Royal_Flying_Doctor_Service_Tourist_Facility_Two_Iconic_Territory_Stories-Darwin_Top_End_Northern_Territory.html
The opossum are at the base an american animal but it is comun in australia and is name "possum" so what is the difference ?
They look like the oposum but why this american animal it is in australia and why is name so ?
The english botanist have believed at the new species of opossum so they named him "possum".
The possum lived in th tree on jungle of australia they move only in night .Is compare at a big rat ,he have a big hear whith a cute head.
they harmless for the Human.